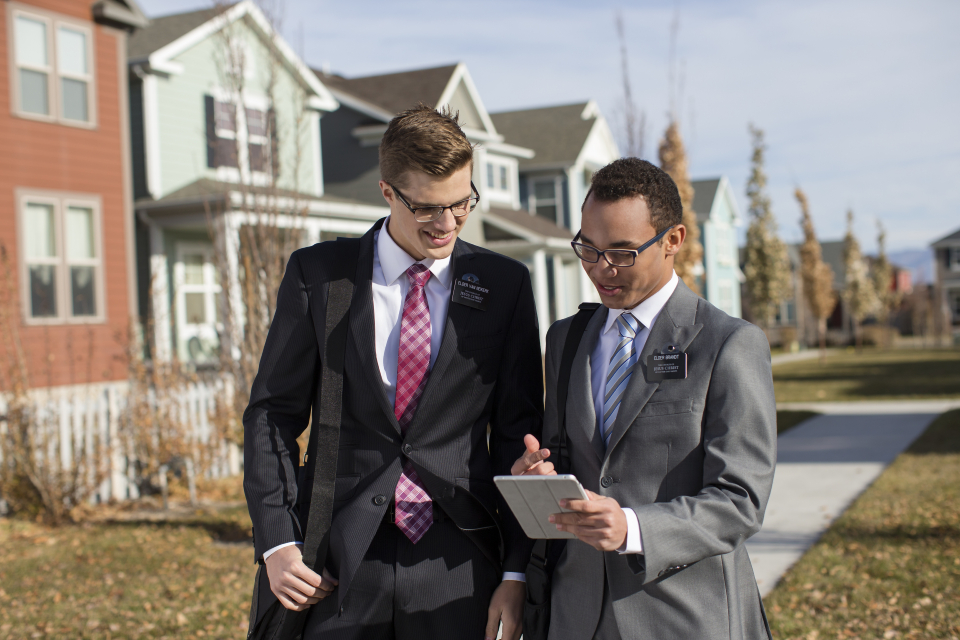 I was reading last week about a dream that a young missionary had while in the Missionary Training Center (MTC). Here's what his mission president reported it:
This elder of ours from southern Idaho had been serving in a neighboring mission. The creation of new Scottsdale and Gilbert missions in 2013 resulted in boundary adjustments throughout Arizona and into New Mexico. This happened just before our use of digital devices. This elder was among 18 missionaries who joined us from a neighboring mission that would not be using digital technology.

After the iPads were distributed zone-by-zone to our missionaries, he sent me an email citing a journal entry recounting a dream he had while in the Missionary Training Center in Provo, Utah. He had dreamed about being among missionaries gathered in a meetinghouse cultural hall, where they were each given an iPad and directed to do online proselyting on social media platforms, such as Facebook. He ended his entry noting he woke up and said, "Yeah, like that will ever happen."

It did happen — through boundary realignments and a reassignment, he joined the Arizona Phoenix Mission that was using tablets. He then used online methods to share the gospel from Arizona to his hometown friend in Idaho.

From an email from the Church News, "The Power of Missionaries on the Internet," by managing editor Scott Taylor, June 23, 2020.
This reminds me of something the prophet Joel told us centuries ago:
And it shall come to pass afterward, that I will pour out my spirit upon all flesh; and your sons and your daughters shall prophesy, your old men shall dream dreams, your young men shall see visions: and also upon the servants and upon the handmaids in those days will I pour out my spirit. And I will shew wonders in the heavens and in the earth, blood, and fire, and pillars of smoke.

(Joel 2:28-30.)
We are living in the prophetic times that Joel saw. The Spirit of the Lord is present in the lives of His saints who are seeking His will and His face. The gifts of God are available to anyone who will prepare to receive them.